The GAF Energy solar system couples innovative, attractive, and affordable, solar technology with fast, easy installation. Designed to provide a good-looking, low-profile alternative to typical rack-mounted solar panels – which are typically drilled through the roof's shingles – GAF Energy solar integrates directly with the roofing system and requires no penetration of the roofing membrane. GAF Energy uses premium solar panels to optimize power output with a matching color profile to the roof to maximize aesthetic appeal, combined with robust flashing and a sleek black perimeter shield to reduce the risk of leaks and animal intrusion". Bachman's Roofing, Solar & Remodeling has been installing high-quality solar roofs up and down the Eastern Seaboard and is honored to be known as the #1 building-integrated solar installer in the USA.
---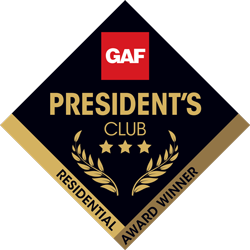 Bachman's Roofing, Solar & Remodeling is the proud recipient of GAF's 3-Star Presidents Club Award. This award is given to only 25 companies in the United States and acknowledges contractors who represent the "best of the best." Bachman's is the only contractor in central Pennsylvania to receive this distinction.
In order to qualify for the Master Select™️ Contractor 3-Star President's Club Award, the contractor must demonstrate an exceptional level of excellence in their business, particularly in the areas of Installation Excellence, Consumer Protection and Installer Training.
---
Bachman's Roofing is a GAF® Master Elite contractor! We are property licensed, adequately insured, have a proven reputation, and are committed to ongoing professional training! Only 3 % of contractors meet the requirements to earn such a highly respected status. We are able to back our work with not just our word, but our quality!
---
Bachman's Roofing is a GAF® Commercial Roofing contractor! While being GAF® certified we are provided with extensive educational materials developed by GAF's® technical experts which allows us to stay current in the latest roof installation techniques.
---
Helps Bachman's Roofing by differentiating them from other builders . CertainTeed offers industry leading training programs, as well as sales, marketing and business building tools, to provide contractors with the professional credentials necessary to stand out in today's marketplace. Plus, CertainTeed makes it easy for homeowners to find knowledgeable, skilled and trustworthy professionals.
---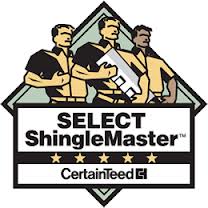 We have achieved the CertainTeed ShingleMaster certification. This highlights contractors, like us, that are focused on superior customer satisfaction and workmanship. It is earned by employing a Master Shingle Applicator qualified workforce or by participating in the SM Credential course. This allows us to offer you SureStart and extended warranty when an Integrity Roof System is installed.
---
The Firestone certification sets the standard for excellence in the commercial roofing industry. Bachman's Roofing holds a Firestone certification for all their commercial division roofing projects. Our Firestone certificate represents four main awards for contractor recognition.
---
Our Mule-Hide Rubber Roofing certification allows us to complete installations and offer a standard system warranty. Our Mule-Hide certification allows us to provide a qualified representative to perform warranty inspections on all commercial projects.
---
The Velux 5-Star Installer award is the most prestigious award given to the company that demonstrates the highest standard of installation of the VELUX product. We have ability and desire to assist with all VELUX product needs and have the highest understanding of the product as well.
---
Carlisle SynTec's strong commitment to research and development has resulted in product line extensions and recent innovations in the company's core EPDM or rubber membrane product line. Factory-applied seaming tape and equipment that speeds the installation of its EPDM products are creating competitive advantages for Carlisle SynTec and our EPDM customers. Augmenting Carlisle SynTec's traditional strength in EPDM is its line of TPO membranes. Only four years after opening its TPO factory, Carlisle SynTec has garnered the highest market share in this fast-growing segment of the commercial roofing market.
---
Contact Bachman's today at 610-678-8004 to set up a free consultation for your next roofing or remodeling project, or continue browsing our website for more information regarding your home improvement needs.