At Bachman's Roofing, Solar & Remodeling in Berks County, PA not only do we provide your home with beautiful interior installations and remodels, we also offer the highest quality roof installation services. Whether you need a brand-new roof or cedar shingle repairs, know that Bachman's will be there to complete the job for you to the highest of standards.
Most residential roof installation services today are completed using asphalt shingles. At Bachman's, we understand the importance of your new roof, that's why we only install shingles manufactured by the most reputable companies. The reliability of your roof will be protecting you and your family for generations to come, so choose Bachman's to ensure you get the roof of your dreams at a cost-effective and competitive price.
Our rubber roof installations provide our customers with an impenetrable seal from the elements as well as helping to reduce leaks and last twice as long as other types of roofing. These roofing services are ideal for low-sloping or flat roofs; designed to best go in places where shingles don't necessarily perform the best. Rubber roofs are designed with longevity in mind, offering the homeowner up to 50 years of protection.
Our metal roofing services offer an attractive option for our homeowners. Metal roofs ensure longevity as well as require little to no maintenance and they offer energy efficiency properties to your home. Mostly made from recycled content, metal roofing is environmentally friendly and can be recycled 100%. If you decide to transform your home with a metal roof, you can guarantee a reduction in utility costs as metal roofing reflects solar radiant heat.
Slate roofing offers your home a beautiful look while lasting a lifetime. Oftentimes being of natural stone, slate roofing provides the homeowner with extreme durability and low maintenance costs because it is highly resistant to temperature fluctuations and all-weather conditions. Our CertainTeed Roofing shingles replicate the look of slate at a fraction of the cost, providing all the added benefits that a natural slate roof would supply.
Types of New Roofing Projects We Provide:
Asphalt Shingles
Rubber Roofs
Cedar Shingles
Metal Roofing
Slate Roofing
Our tradesmen are fully licensed, trained and certified providing you with expert installation. If you're wondering why you should choose Bachman's, we believe that excellent customer service starts with an exceptional product-—that is why we can guarantee your money is being used to the highest potential value. Our award-winning services combined with outstanding credentials and our experienced installers is what sets us above our competitors.
Bachman's Roofing, Solar & Remodeling has been a family-owned and operated business for over 50 years. We have successfully carved a name for ourselves in the home improvement industry, proving we are the number one total home improvement contractor in the Berks County and Southeastern, PA area. Our roof installation services include roof repair, chimney work, home roof inspection, and solar roofing, as well as extensive interior services like additions, extensions, remodels and basement finishing. If you're ready to completely transform your home, increase its value and boost curb appeal, contact the expert contractors at Bachman's today for all your needs!
Below are the available brands and colors we offer.
GAF Roofing Shingles
Certainteed Roofing Shingles
Owens Corning Roofing Shingles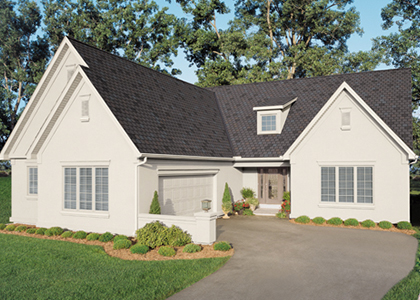 Contact Bachman's today at 610-678-8004 to set up a free consultation for your next roofing or remodeling project, or continue browsing our website for more information regarding your home improvement needs.